Pricing terms and conditions
CATeGORIES
MEMBer
AVANT-PREMIÈRE member

1 year

2 years**

1 year

Adult
55 $
100 $
90 $
170$
Adult Couple
2 adults living at the same adress
100 $
180 $
170 $
322 $

Senior


65 years and over
50 $
90 $
85 $
161 $
Senior Couple
2 seniors living at the same adress
90 $
160 $
160 $
304 $

18 to 30 years

31 $
55 $
68 $
130 $
Sales tax is included in the membership rates.
*This amount includes a donation to the Fondation du MNBAQ of $40 per person per year. A tax receipt will be issued.
** Save 20% on the price of the 2nd year of membership! Except for the family membership.
FAMILY MEMBERSHIP: ADD $25 TO ONE-YEAR MEMBERSHIP OR $50 TO TWO-YEAR MEMBERSHIP!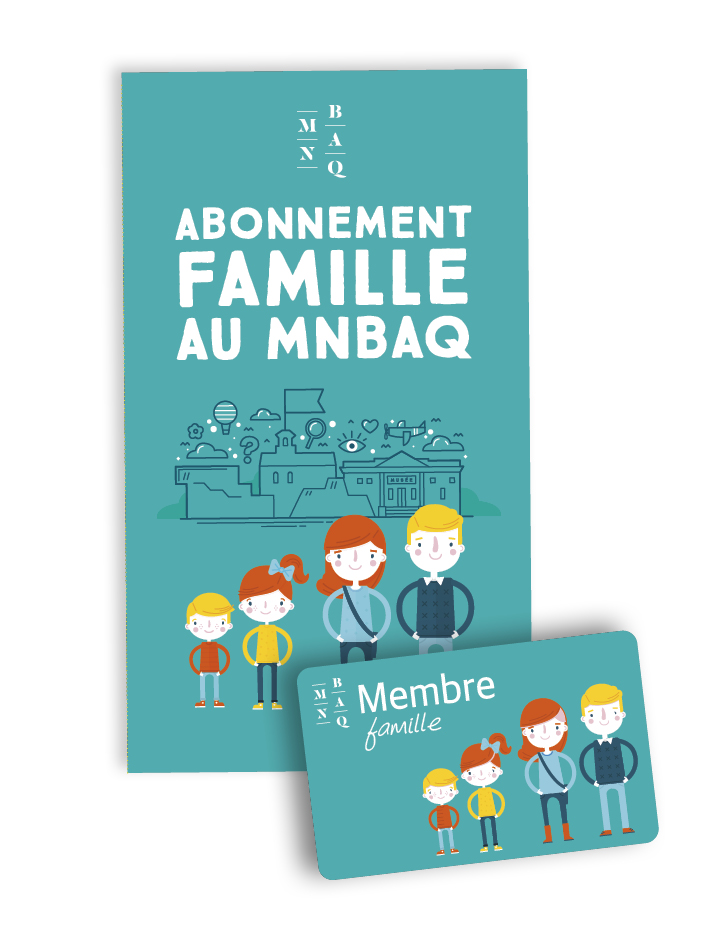 5 SIMPLE WAYS TO RENEW
Online
To sign in to your account, you will need to enter your email and password. Sign in and renew now
By telephone
418-643-2150 or 1-866-220-2150
At the Musée's box office
Take advantage of your visit to the Museum to complete your renewal and not miss anything! It is possible to renew your membership in advance since the new year will begin only at the end of the previous year.
By mail or email
PDF form to complete (French only)
Member Services
Musée national des beaux-arts du Québec
179 Grande Allée Ouest
Québec, QC G1R 2H1
CONDITIONS
Terms of Use of the Member Card. The card is valid on presentation of photo ID and cannot be transferred to a third party. At each visit, the cardholder must present themselves to the Museum's box office in order to obtain their daily pass.
Subscriptions are non-refundable and non-transferable.

A $5 fee is required to replace a Member Card.

Rate reductions on the activities and services offered at the Museum apply only to transactions made on the Museum's premises and do not apply to online transactions.

The 10% discount at Café Québecor by Restos Plaisirs does not apply to alcoholic drinks and is not valid during events.

Discounts are granted on presentation of a valid Member Card by the person holding the subscription and an identity card.

Discounts may not be combined with any other promotion.

Privileges are revoked once the Member Card expires.

Privileges and conditions are subject to change without notice.